Manufacturers
We stock products by the following manufacturers:
---

With a growing reputation for quality and reliability, Albion is now an established brand providing customers with a trusted alternative to premium priced products and a margin opportunity that is one of the most attractive in the market.
PDF Downloads
---

Crane Co. is a diversified manufacturer of highly engineered industrial products with a substantial presence in a number of focused niche markets.
PDF Downloads
Crane-FS-Flow-Measurement-Catalogue
Crane-FS-Project-Valve-Catalogue
Crane-FS-Project-Valve-Catalogue
---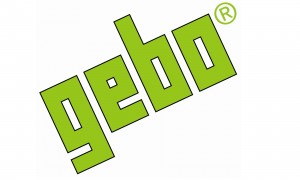 GEBO manufacture a range of compression pipe fittings ranging from ½ to 4" which we promote to be used in the HVAC industries for repairs and modification to pipe systems without using welding, threading or grooving. Parts of a pipe system can be adapted without major works of stripping out pipes to a convenient regular connection point. All that is required is a pipe cut in chosen places to reconnect the associated modifications with GEBO compression fittings to complete.
PDF Downloads
Gebo-Original-Catalogue_2014__GB
Gebo-Quick-Catalogue_2014__GB
Gebo-Unifix-Catalogue_2014__GB
---

Goetze KG Armaturen have been designing and manufacturing safety valves in Germany for a highly diversified range of applications for over 60 years.
PDF Downloads
Goetze-Product-Guide-20151
Goetze-642-Safety-Valve-Datasheet
Goetze-645-Safety-Valve-Datasheet
---

Grundfos is one of the world's leading pump manufacturers. Circulator pumps for heating and air-conditioning as well as other centrifugal pumps for the industry, water supply, sewage and dosing are the main products.
---

Hattersley is a leading brand of Crane Building Services & Utilities, and is joined by an array of complimentary building services brands including NABIC, Brownall, Wade, Rhodes and IAT.
PDF Downloads
Hattersley techguide issue 2
Hattersley DPCV Brochure
Hattersley DZR Ball Valves
Hattersley Hook-Up II brochure
---
PDF Downloads
Herz UK Product Guide 2021-2022
Product Information & Data Sheets
http://www.herzvalves.com/www/default.asp?contentID=638
---
Nerrad Tools are a uk based manufacturer. Providing a wide range of tools for all plumbing needs.
PDF Downloads
Nerrad Tools- Product Guide 2016
---
Pegler Yorkshire is well known and respected as one of the leading manufacturers of advanced plumbing, heating and engineering products in the world. It's a reputation earned through a total dedication to quality, innovation and customer service that's been the hallmark of the company since it was established in the 1890's (originally trading as Pegler Ltd and Yorkshire Fittings Ltd).
PDF Downloads
Pegler Bathroom & Kitchen Taps & Mixers
Pegler Luxury Taps
---

Spirotech develops and manufactures innovative overall solutions for conditioning fluids in HVAC and process installations.
PDF Downloads
---
SPX NO-TAP™ Traditionally, even small pipe work caused major inconveniences since the piping system had to be drained and shut down. On top of the inconvenience to the tenants, shut downs also cost in the form of production down time. SPX Tigerholm manufactures and sells a unique method that makes pipe work possible on pressurised lines. The NoTap method eliminates the need to drain, refill and de-aerate the pipe system.
PDF Downloads
SPX NoTap™ Tigerholm® Brochure
K1 quick instruction EN
S1 quick instruction EN
Pipe blocking quick instruction EN
---
Teekay Pipe Couplings allow pipes to be joined without the need for flanging, grooving, threading or welding. By simply butting two pipes together and connecting with a Teekay Pipe Coupling, space, weight, time and cost savings are achieved with every installation.
PDF Downloads
Teekay Airflex
Teekay Stepped Couplings
Teekay Repair Couplings
Teekay Coupling Installation Guide
Teekay Flange Adaptor
Teekay Build Quality
Teekay Axilock S
Teekay Axilock
Teekay Axilock Fire Protection
Teekay Airflex HC
Plastlock Flyer
---

Quick-Steel Limited are a UK based manufacturers of handbuilt and moulded rubber Bellows, stainless steel expansion joints, fabric expansion joints and flexible hose assemblies.
PDF Downloads